Unions urge pinged staff to isolate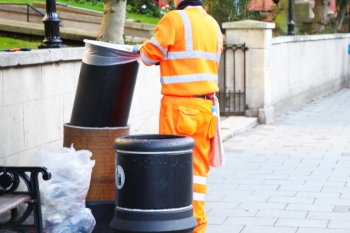 Unions have urged waste and recycling staff to stay at home if 'pinged' by the COVID-19 app despite several councils having to reduce or suspend services.
The news comes after the Government exempted waste and recycling staff from having to self-isolate if contacted by NHS Track and Trace, in a bid to tackle the 'pingdemic' that has led to more than a million works being unable to travel to work.
Unison's deputy head of local government Mike Short said: 'People are being pinged for a reason. That's because they may have come into contact with the virus.
'Only in exceptional circumstances should refuse staff notified by the app be asked into work. No-one should be forced to go in, and anyone that does must be regularly tested in work time.'